Precisely designed with a sturdy enclosure, Jatson manufactures all types of LV Switchboards with an unmatched quality and definite features that can bear the electro-mechanical and electro-thermal stress. This has made Jatson once of the most preferred choice in the industry.

Widely referred as LT Control Panels, the vivid variety of these consist of the below products
o PCC- Power Control Centre Panels up to 6300A
o PCC cum APFC Panels up to 6300A
o PMCC- Power cum Motor Control Centre Panels up to 6300A
o MCC- Motor Control Centre Panels
o APFC Panels
o DG Synchronization Panels
o DG AMF- Auto Main Failure Panels
o ATS- Auto Transfer Switch Panels
o Change Over Panels
o CRP- Control & Relay Panels
o PDB Panel
o MLDBs- Main Lighting Distribution Boards
o MPDBs- Main Power Distribution Boards
o Feeder Pillars
o Control desks
o Metering Panels
o Starter Panels
o Busducts (LV)- Indoor & Outdoor Type up to 6300A
We have a state-of-the-art manufacturing facility admeasuring 27000.00 sq. ft. at Vapi, Gujarat which includes a sheet metal fabrication shop with NC machine, in-house seven tank process with powder coating facility. We have a type test approval of 6000Amps, 415 Volts PMCC switchboard & bus duct for 70kA rms and 12kV, 1250Amps, MV switchboard for 31.5kA rms along with temperature rise test for 4000Amps and Ingress Protection:55/65. We have recently partnered with SIEMENS for the SIEPAN 8PU range of Totally Type Tested Assembly. Jatson Power manufactures PCC, MCC, iMCC, APFC, DG SYNCH PANEL, PDB, Feeder Pillars (TTA) Switchboards and started its manufacturing for our customers.
 iMCC- Intelligent Motor Control Centres manufacturing and integration is our competency. We have more than 3000 nodes of smart motor control centres successfully running at our customer facilities.
APFC- Automatic Power factor controllers are precisely designed and manufactured by us. Our team helps you decide the type and size of components and equipment like Detuned Reactors and Capacitors to main power factor as unity
Siemens Partnership- SIEPAN 8PU Range of TTA Panels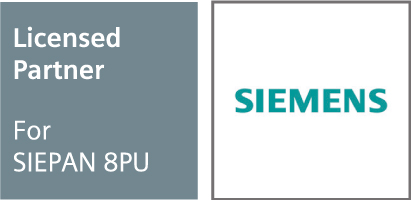 SIEMENS SIEPAN 8PU range of LV Switchboards have a proven record of performance across industries that include Cement, Steel, Refinery, Oil & Gas, Chemicals, Pharma, Food and Beverages, Data Centres, Hospitals and Hotels. SIEPAN offers the flexibility of being modular and compartmentalized construction and at the same time has advantage to incorporate the research advances and technology of SIEMENS in the design of switchboards.

These designs are type tested as per IEC 61439-1&2 and are approved by CPRI and ERDA.
Key features if SIEPAN 8PU
Conformance to Type Test Assemblies (TTA)
Conformance to Seismic withstand up to Zone V
Conformance to Internal Arc Containment (IAC)
Conformance to local & international standards IS < 8623-1 / IEC 439
Totally type tested (TTA) for assured safety
Highly reliable under severe short circuit faults < up-to 65 kA
Modular and scalable for on-site flexibility
Choice of Aluminium & Copper for Bus-bars
Compactness unmatched, making every sq. ft count
Designed to suit Indian conditions of operation up to 50ºC
With more than 3000 nodes of motor feeders successfully running at our customers facilities, we have an experience of integrating and simplifying the motor management in almost every segment across the industry viz chemical process plants, pharmaceuticals, F&B or packaging. Our competency is to create awareness and support our customers to move towards digital platforms by keep things simple & manageable with their existing set-up. We have experience of more than 8+ manufacturing and integrating iMCCs with SIMOCODE. Our major installations are at Arti Industries Ltd-Vapi & Dahej, Atul Ltd- Valsad and Solvay Specialities Vadodara.

Jatson is known for manufacturing and supplying precision engineered Industrial iMCC Panels. We design and manufacture MCCs & iMCCs for capacity to feed larger loads, designed as per clients' specifications and complying to international standards.

iMCCs cover all functional requirements, including safety-related disconnection of the motor feeders and integration with automation system.

In a nutshell iMCC provides flexibility and modular motor management system which can be easily and straightway connected to DCS/Automation systems.
Benefits of having iMCCs Panels
Reduced space
Reduced commissioning and start-up time
Reduced downtime- as it allows to schedule maintenance based on alarms and notifications
Improved process efficiency
Best in class motor protection
Reduced cost of operation- as it approaches towards reduced maintenance and saving time
Optimized productivity
Intelligent connection with DCS, BMS and PLC
iPCC is a system integrating intelligent Power Protection Relays in a highly dependable Power Control Centre switchboard. Here the connectivity to the supervision and control system is provided through an industrial communication network. This solution is particularly used in large industrial set-ups and infrastructures, with either continuous or hybrid process, and wherever continuity of service is a priority.
All kinds of conventional Panels-
PCC/MCC/PDB/DB/MLDB/MPDB/FEEDER PILLARS
Our switchboard designs are type tested at CPRI as per IEC60439. Our PCC/PMCC designed and tested and approved at CPRI.
Our PCCs with up to 6300A/5000A/4000A/3200A with and without interleaved busbar arrangements are working satisfactorily at our customer
facilities.
We have manufactured and supplied Up to 6300A. Our design is type tested up to 4000A at 70kA.